Graduate Studies in Polish and Russian at UIC
The UIC Department of Polish, Russian, and Lithuanian Studies (PRLS) invites interested students to apply for the MA and PhD programs in Polish and Russian Literatures and Cultures at the University of Illinois at Chicago. We welcome you to join our thriving department in one of the US's most livable and affordable cultural centers. In recent years, the department has placed all of its graduating PhD students in full-time academic positions at both research universities and liberal arts colleges in North America. UIC's record for graduate student success in the fields of Polish, Russian, and Polish-Jewish studies is rooted in the department's attentive advising and supportive scholarly community.
Faculty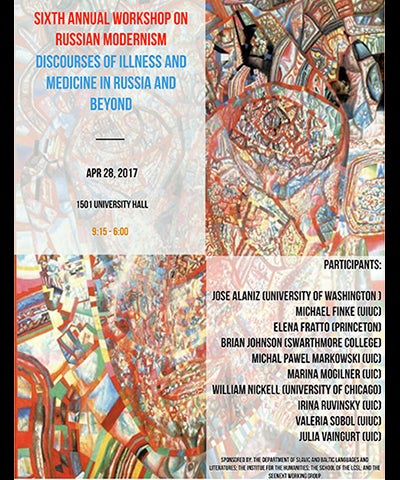 The PRLS Department at UIC offers graduate students a vibrant intellectual environment where they can pursue innovative and interdisciplinary approaches to scholarship. Department faculty specialize in:
20th and 21st Century Polish and Russian Literatures
Verbal and Visual Avant-gardes
Literary Theory
Polish Jewish Culture, and Comparative Polish and Yiddish Modernisms
Film & Media
Diaspora, Transnationalism and Multilinguality
Sound Studies
Courses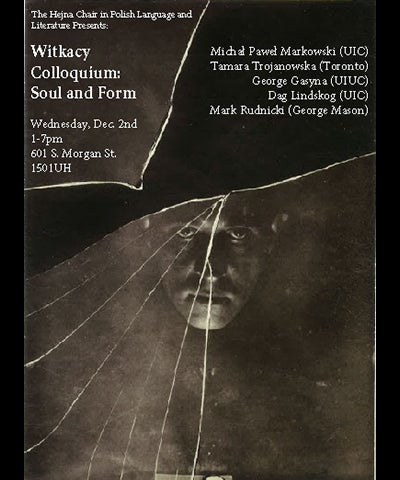 All courses at UIC approach literature and the arts as spaces of encounter, and thus highlight the productive interaction of diverse cultural and linguistic traditions that characterize Polish, Russian, Lithuanian, and Jewish history. Recent graduate courses have included:
Addiction and Modernity
Decline of Art: Polish Avant-garde and the Crisis of European Culture
Disobedient Practices: Literature as Resistance to Stalinism
Gombrowicz: Exile and Exposition
Imperial Formations: Topics in New Imperial History
Nabokov and the Nabokovian
Perversion and Bureaucracy: Modern Intellectual History of Central Europe
Polish Jewish Territories in the Literary Imagination
Russia and the West
Schulz: Messianism, Masochism, and Melancholy
The Russian Avant-Garde
Translation, Transmission, and Translinguality
The Truth of the Matter: Artists and the Actual in Russian Literature and Cinema
Theory and Practice of Parody
Writing in the Third Language: Between Theology and Materialism in Central & East European Prose
collaboration and funding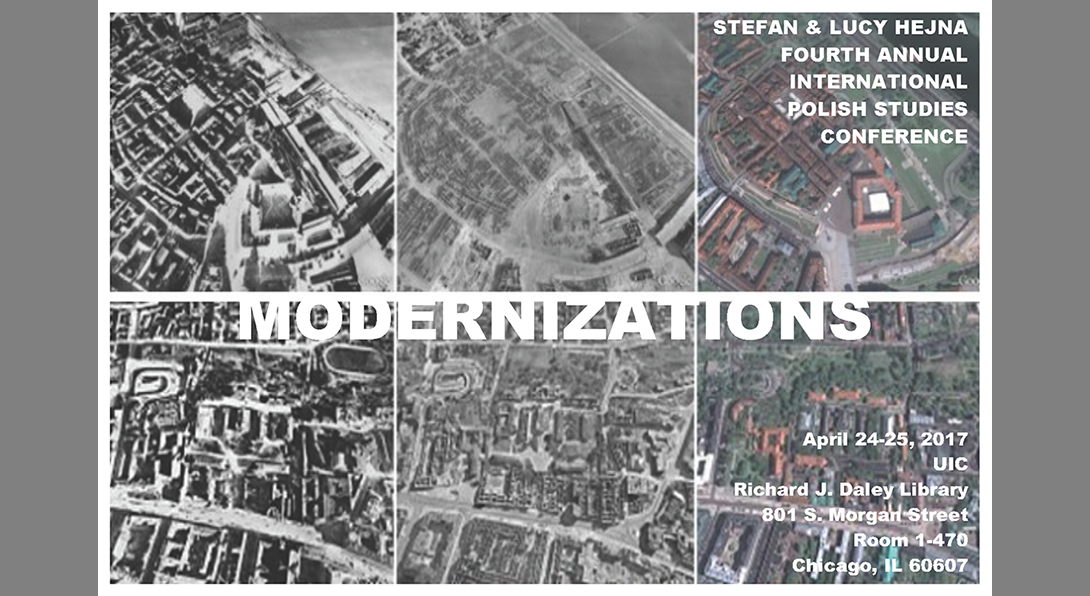 The department is deeply engaged with intellectual life at UIC, and graduate students frequently pursue courses in UIC's renowned departments of English and Art History. Our students especially benefit from close collaboration with our colleagues in the Department of History, where four professors specialize in the history and thought of Russia and Poland. Furthermore, every year a visiting scholar from Poland (funded by the Fulbright Visiting Scholar Program) and a visiting scholar from Russia (funded by the Prokhorov Fund) offer seminars and contribute to the intellectual life of the department.
Students earning a graduate degree in Russian or Polish literatures may complement their courses by enrolling in an Interdepartmental Graduate Concentration in Gender and Women's Studies, Central and Eastern European Studies, or Violence Studies. In addition to developing expertise in research, students learn and practice cutting edge teaching techniques at
the Language and Culture Learning Center.
The majority of our graduate students are awarded teaching assistantships that come with a stipend and full tuition waiver for the duration of their program. They further benefit from the support of UIC's strong Graduate Employees Union.
conferences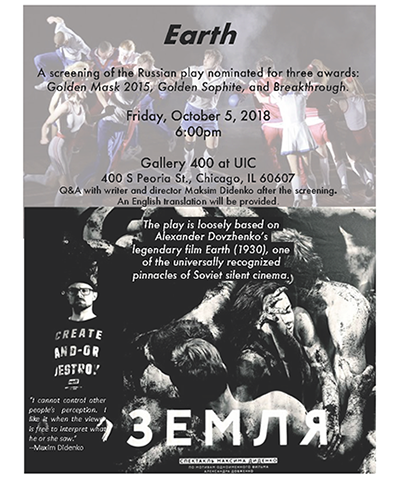 Financial resources made available by the creation of the Stefan & Lucy Hejna Fund in Polish Language and Literature at UIC create opportunities for vibrant and ongoing exchange with prominent scholars in the fields of Polish Studies, Polish Jewish Studies and Central and East European Studies, through the organization at UIC of annual international conferences, and of events highlighting developments in contemporary Polish culture and scholarship. The UIC Fund for Polish Jewish Studies provides support for conference participation as well as merit-based awards.
For students interested in Russian studies, our annual Workshop in Russian Modernism brings together leading scholars in the field to discuss salient topics related to modernity and postmodernity. In addition to supporting a visiting scholar, our partnership with the Prokhorov Fund allows us to bring a creative personality from Russia each year and send two graduate students to take part in a summer seminar at the Higher School of Economics in St. Petersburg. In 2018, Maxim Didenko, an award-winning Russian theater director, spent a week at UIC, where he conducted a two-day master class for our students, visited classes, and answered questions after the screening of his critically acclaimed play, Earth. The department also hosts numerous lectures and performances by writers, poets, filmmakers and musicians; our recent guests included Kirill Medvedev, Anna Moiseenko, Roman Osminkin, Maria Stepanova, Tatyana Tolstaya, and Yuri Andrukhovich.
Closing
Please don't hesitate to contact me if you have any questions, or if you'd simply like to talk about our program. If you'd like to be considered for university fellowships, the early deadline is December 15, 2019. To be considered for teaching assistantships or tuition wavers, complete applications must be received by February 15, 2020. Detailed application instructions can be found on the admissions website. Further information about our graduate programs can be found on our website. My colleagues and I look forward to hearing from you!
With my best wishes,
Julia Vaingurt
Director of Graduate Studies
vaingurt@uic.edu